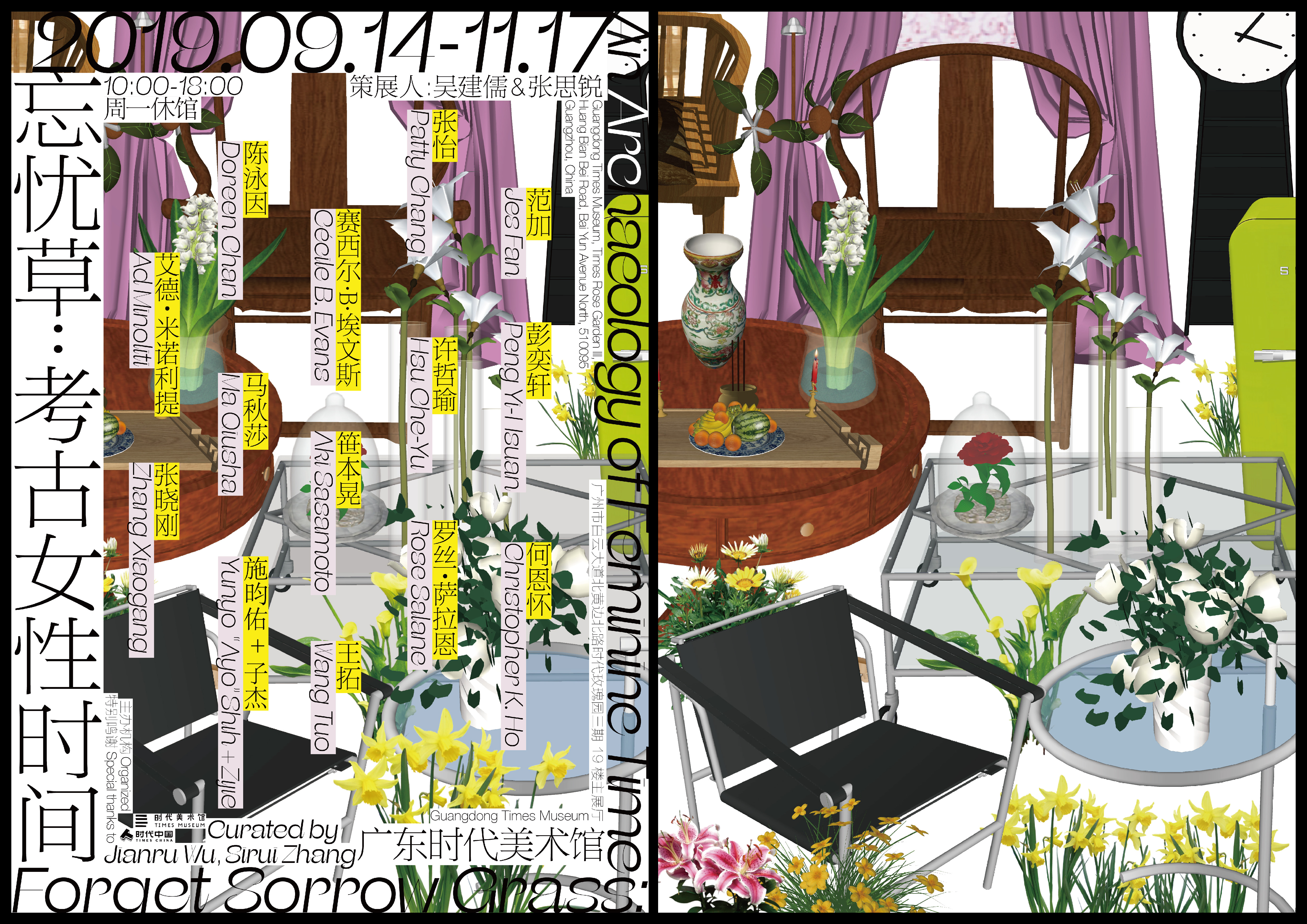 2019
The Woman's time by Suzy Chan

Virginia Woolf, the British author of "A Room of One's Own", once said, "A woman must have money and a room of her own if she is to write fiction."
This is an exhibition about women's space and time in Guangdong Times Museum. In Asian culture, especially in the southeast of China, most women from the 1960s and earlier had a very low status in the family. Correspondingly, they do not have a job that can be quantified fairly. Most of them are housewives at home. They also do not have their own private space, and most of them spread their needs for space in the kitchen, In the bathroom, in the shared room with her husband.
In my visual solution, I don't want to over-evaluate the problem of women's lack of time and space. I just want to describe the small and crowded space of their private living space. So I used a lot of common furniture to pile up and try to keep the typeface crowded in the whole picture.
2019
女性时间 by Suzy Chan

《一間自己的房子》的英國作者弗吉尼亞·伍爾夫曾經說過"A woman must have money and a room of her own if she is to write fiction." (女人要想寫小說,必須有錢,再加一間自己的房間。)

這是廣東時代美術館的一個討論女空間和時間的展覽。在亞洲文化里,尤其中國的東南部,大部分來自上世紀60年代甚至更早的女性,在家庭的地位非常低。與此對應的是,他們沒有一份可以被公平量化的工作,大部分都在家中當家庭婦女;他們也沒有固定的屬於自己的私人空間,大部分都把他們對空間的需求分散在廚房、衛生間、與丈夫的共用房間當中。

在我的視覺方案中,我不想過多去評價婦女時間和空間缺失的問題,我只想把她們私人生活空間的狹小和擁擠描述出來。所以我用了非常多常見的家具堆積在一起,並且盡量讓字體都擁擠在整個畫面當中。